Inked Stamper Private Parties
We all like to craft with friends, how would you like to earn FREE products for doing JUST that?
To qualify as a Hostess*** for a Private Inked Stamper Party; you need to call and book a date with myself, Dawn, the owner of The INKED STAMPER.

You don't need to have a special occasion! The occasion is just to hang out with YOUR friends and learn something new!

You will need to have a minimum of 7 people attend.

You count as one.

The Shop will be all YOURS! This will be a private booking for YOU and YOUR friends after store hours!

I will design a class for you all that each person will need to pay for in advance:
After the class, you and your friends will have time to shop all by yourselves! No one else will be in the store as it will be exclusively opened for YOUR party.
You will qualify for Hostess Benefits when your party reaches target sales:
$10-24.95 Credit :
$200-$499 on Regular Priced Products* (Pre-Tax Sales), YOU will receive 5% of the sales and 1 Regular Priced item at 45% Discount**
$50-99.99
Credit: $500-$999 on Regular Priced Products* (Pre-Tax Sales), YOU will receive 10% of the sales and 2 Regular Priced Items at a 45% Discount**
$125 Credit Total
: $1000+ on Regular Priced Products* (Pre-Tax Sales);$150 Credit and 3 Regular Priced Items at 45% Discount**
*Sales rack products are not included in the total of party sales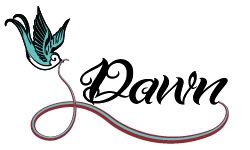 **45% off Regular Priced Items are not redeemable with Party Store Credit and are not redeemable on Die Cutting Machines. Party Credit must be used in full the night of the party on in stock products only
***You may only be a Hostess once