HI All!
Before I pass you along to Courteney's post, I just wanted to say, these fabulous Prima Ornaments are super affordable at only $6 each, what a PERFECT way for you and your Kids to create some memories together! I know how expensive it is being a mom, and I know just how busy you are! So some days you just have to slow down and create some special bonding memories together that do not involve running back and forth from arena to arena, or from event to event!
Not only will you have fun making these cuties, you will create memories you and your child will have forever of the time you sat down to created together. Every year when you pull out your ornaments, your child will say "remember how much fun we had making these" or maybe the memory will be "remember when I spilled the glitter every where making these and the cat was covered for weeks", and you will laugh! However your story turns out, you will HAVE a story! Please take the time to create with your children today and implant those memories, one day you will thank me, I promise!
Merry Christmas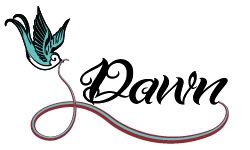 Hey Everyone! It Courteney here!!! I hope you all have been enjoying the amazing projects the Design Team has made! I know I have! If you haven't stopped by the shop to see them in person you truly have to!!!!!! They are all STUNNING!!!!!
This 1st month was so fun, I may have gone a bit over board!!! Once I started I couldn't stop. When you see them, you will understand why! Lol!
First the Inspiration page! I advised the girls and yourself to take what you find in this picture inspiring and work with it! Add your own twist! Take or leave whatever you want! It's your project and I want to see what the girls & you can come up with! Please always feel free to play along with us!
Of course the stunning Julie Nutting Doll stamp "Olivia", wings, snow pen, cute stamp, snowflake paper and the always hilarious Will Ferrell as the Elf!
So here's my take
The "NEW" Julie Nutting Christmas Ordainments are to die for! They are so cute and so much fun!
Here's a the step by step of how I created her:
First I glued down the paper with my Liquitex Matt Super Heavy Gel.
I used my Embossing ink pad and my Ultra Thick Embossing Enamel, Heat setting it into place. It gave the wings a clear thick coat of shine.
Then I used my all time winter favourite, my snow pen and added it around the outside of the wings!
Using my Matt Super Heavy Gel again I glue down the beautiful silver crushed glass glitter.
I used my Faber Castell big brush markers and my Wink of Stella pens to color my girl. Added some Glossy accents to her top and X-Mas red Stickles to the holly! Then adding the Ribbon and Tassel that comes with the ordainment was the perfect finishing touch!!!!! I LOVE LOVE LOVE how she turned out.
So of course I had to keep going.......And going..........
Told you I got carried away!!!!! Lol!
I hope you all enjoyed my inspiration to you!!! These ornaments are truly so much fun, I hope you pop on down to the shop to see them all in person.
Xoxo
Courteney McMillan-Gibson